Elevate

"If there's no local youth club providing a safe place to meet, where do they go?"



Work: Campaign, Social Design, Website Design, Branding, Product Design.
Team: Jeehyun Moon, Zhiqin Lu (ME), Mayli Mountford, Bareera Borhan, Lana Stevie.
Elevate is a community-based organisation that encourages collaboration to help alleviate London's knife crime epidemic.

Our goal is to provide empowerment and purpose to young lives in London to enable them to make the step out of crime.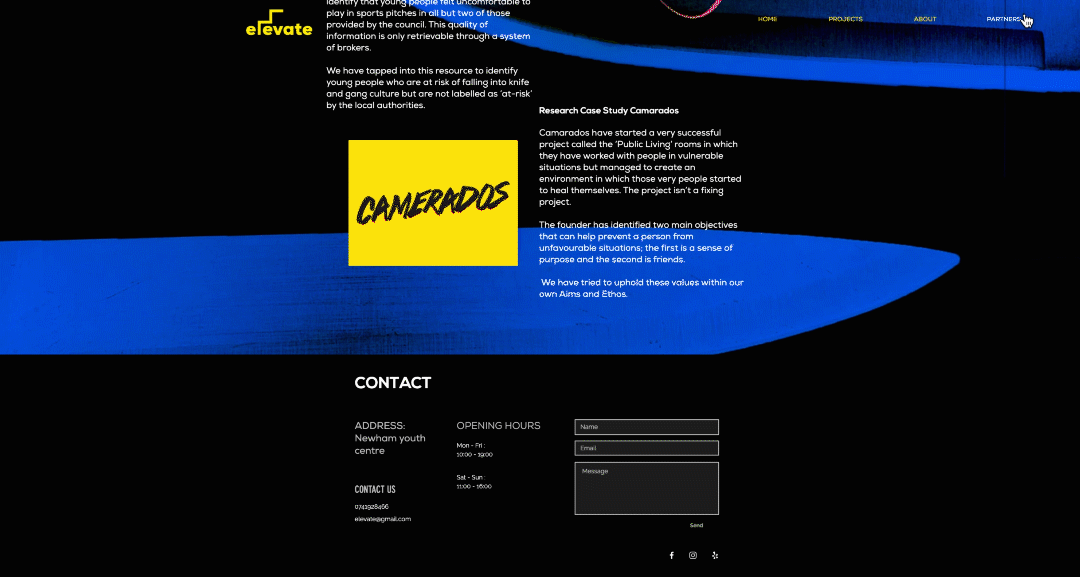 The REBUILD Programme

We encourage the citizens to engage with our Rebuild programme that enable them to learn valuable skills such as electric and builders training that leads to certificates.


The rebuild programme was initiated November to counter act the recent escalation of Knife Crime in London. The programme aims to rehabilitate and educate youth in London that have been influenced by knife crime.

To reduce knife crime by getting groups of citizens to work together to light up alleyways and break down 'dead ends'.

Improved visibly in dark streets and reduced dead ends help prevent knife crime and violent attacks.

>