Observe( )
Play and Heal in the time of quarantine 2020
An online multi-user interactive
non-verbal communication space

Website Development
Digital Product Design
Website Design
Interaction
Use the website >
It is a micro version of the internet culture
where we observe things and forget about
the boundaries between people.





observe( ), a website that uses computer vision and custom search where users can care and play with none or less verbal communication. it takes a search input to send and receive information. By broadcasting the input and image search result, uses the head and eye tracking position to interact with the generated results, if you are look at a generated image while smiling, it will be enlarged.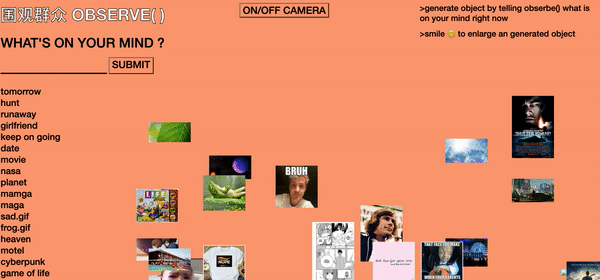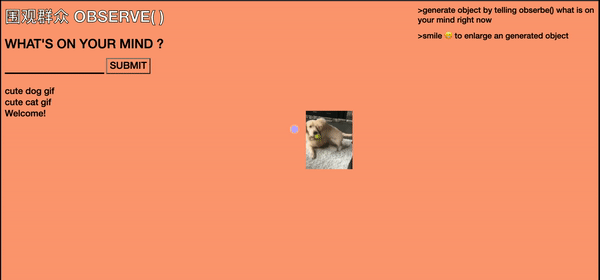 Mithridate AW20