WaterWays


Commissioned by the Open Data Institute, WaterWays is a curatorial project in which six Royal College of Art curators worked collaboratively with the collectives AusBlau and Applied Logic, Central Saint Martins students and King's Cross communities.

WaterWays is a living and ever-changing organism. It casts light on scientific knowledge, local traditions, transformations, and contradictions of the Regent's Canal ecosystem, resulting in a map in which borders are outlined by interviews, stories, ecological findings and artistic interventions.




Identity Design
Website Design
Identity
The identity express the voice of the water through objects found in the Canal. The visuals was processed to decrease data size while serving an aesthetic purpose.

The colorways stays monochrome and shift between black or white depending on the sustainbility factor in application. For example, on website, the identity is dark, on paper, the identity is automaticlly white.

The fonts are a combination of system font, Arial and Times New Romans for the purpose of reducing energy consumption.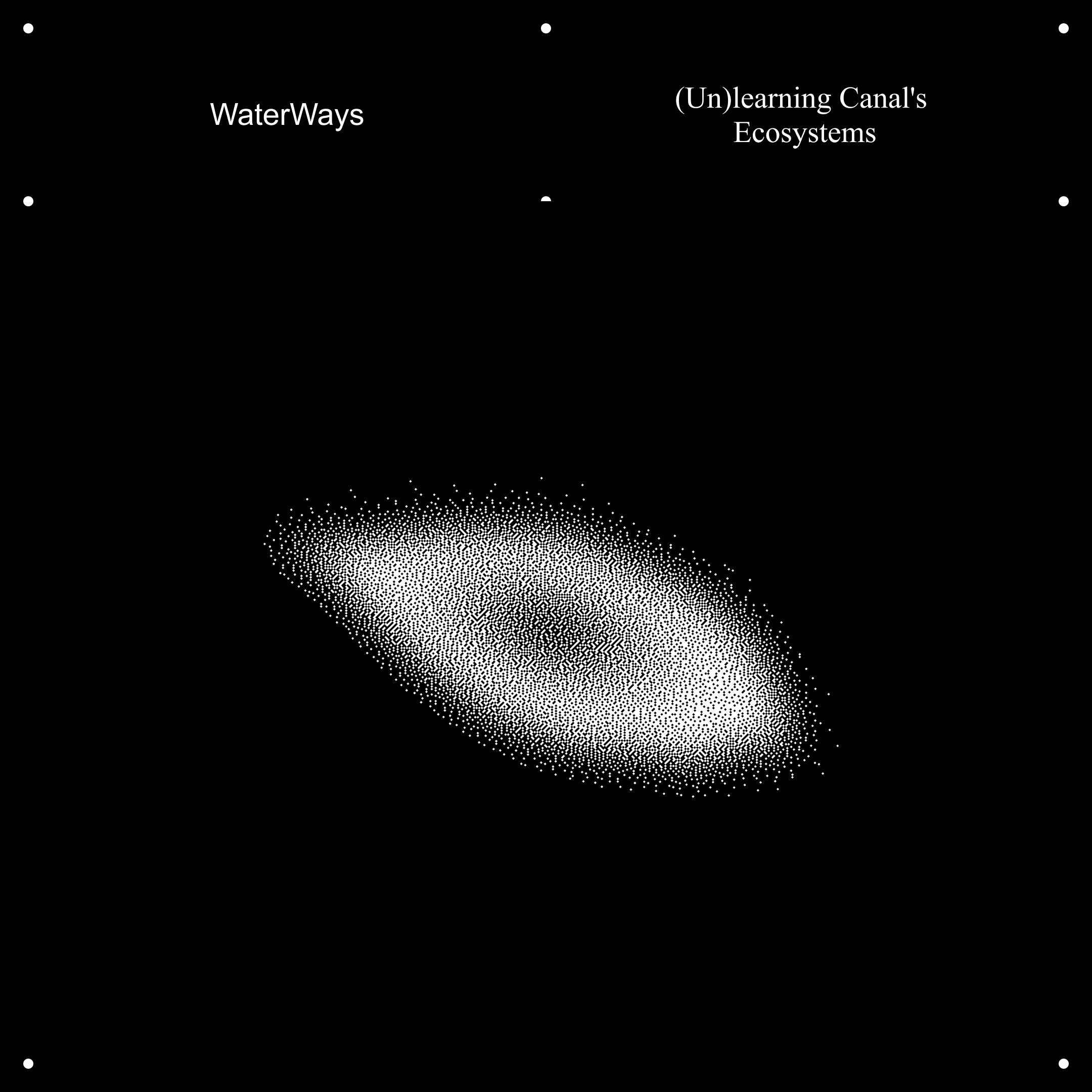 Website


This website is a collaborative project between RCA students and us and has been designed to minimise the energy consumption and CO2 emissions that result from navigating the internet.

The interface uses system typefaces (Arial and Times New Roman) to avoid unnecessary HTTP requests and it is purposely designed in dark mode, reducing screen brightness and energy consumption – especially in mobile use where OLED screens are most common.
The design is intended to be as clear as possible to avoid loading unwanted content. Pictures use a restricted colour palette.






>